How can we help?
Search for answers or browse our knowledge base
The login page is the first page displayed when launching the GTAnswer application.
Its main role is to allow a user to connect to an instance.
Connect to an instance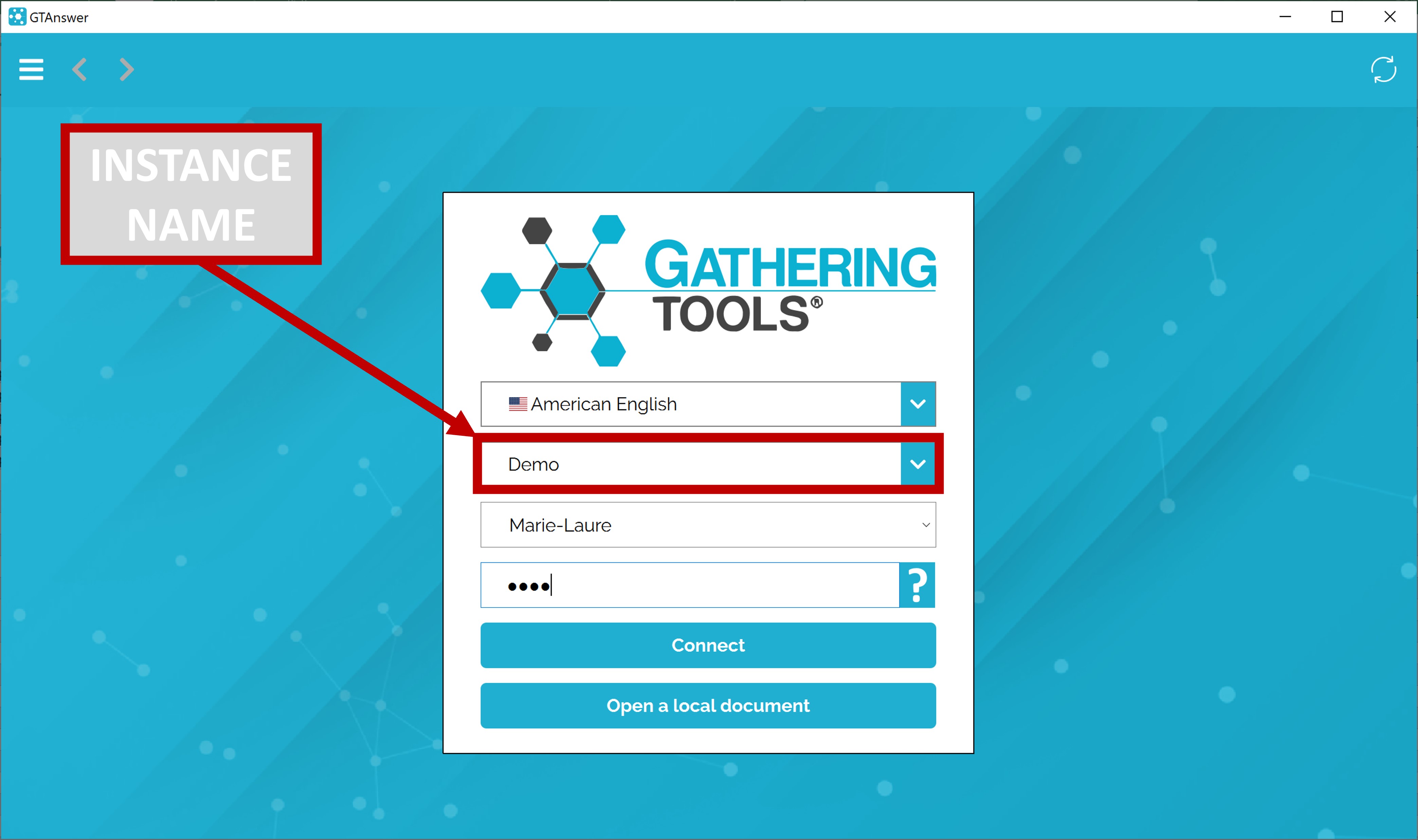 To do this, simply select the instance in the list, then enter your login and password before clicking on the "Connect" button.
Managing Instances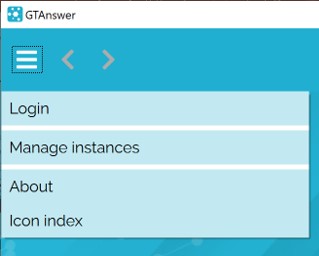 Connexion settingsto the instance are normally sent by email to the user, either when performing an account creation action, or in the message accompanying the publication. This configuration takes the form of a hyperlink on which the user just has to click to add the instance to his list, with all of its settings.
However, it is possible to access the list of instances configured on the computer by clicking on the settings button located in the lower left corner of the page and by clicking on the "Manage instances" item in the context menu.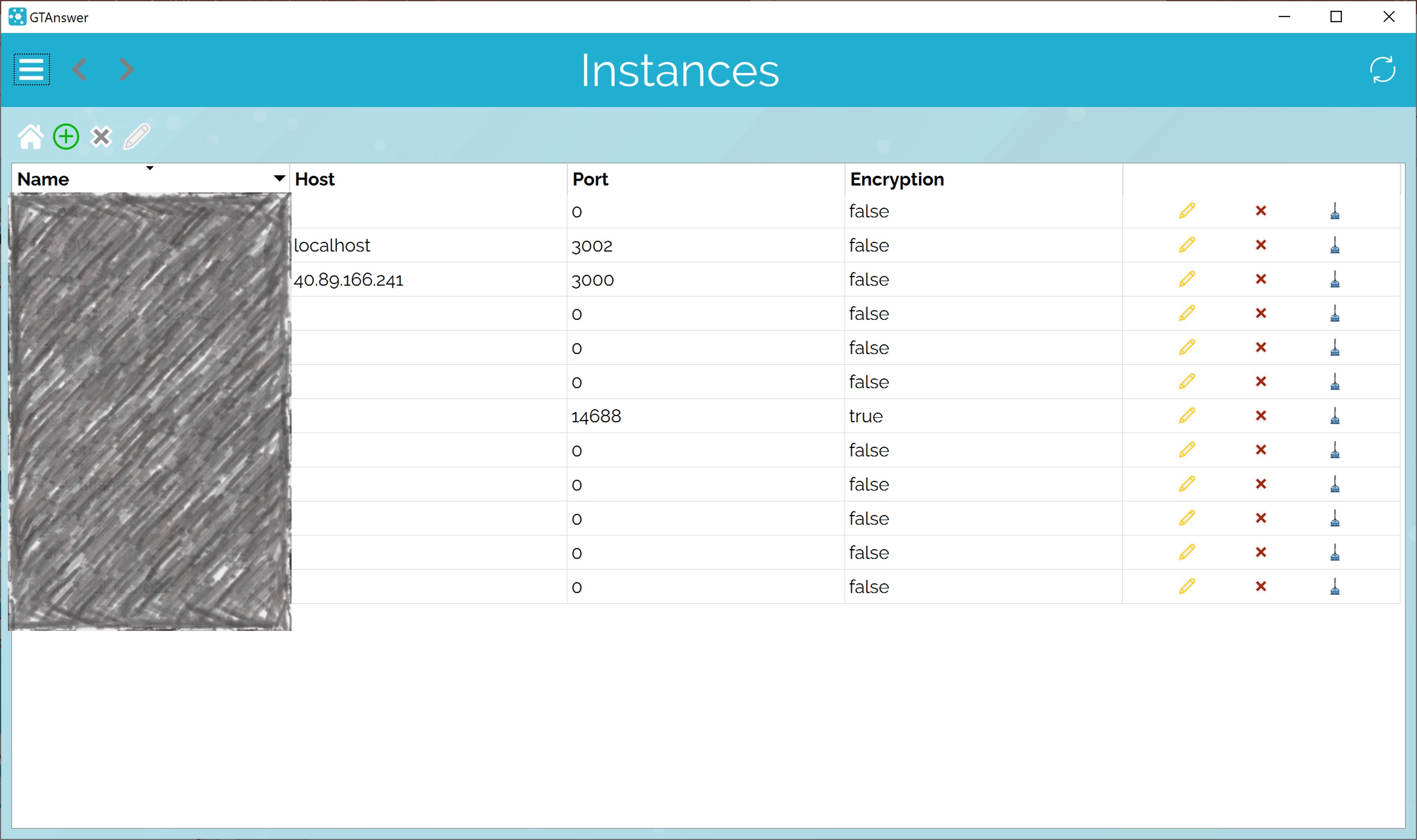 The list then appears, and the user can select instances, add / remove them and modify the parameters of existing instances.
Work offline
GTAnswer also allows working in offline mode. Without connection to an instance, it is possible to open a GT document (extension: .qstx), enter values and save the document locally. It is also possible to transmit the answers without connection to the instance, if those requisites are met:
The instance has been configured to receive responses by mail in GTAdmin
User configured email transmission in GTAnswer.
By clicking on the "Open a document locally" button, the user can select the GT document to open. It is also possible to open the document directly from the local file system.