How can we help?
Search for answers or browse our knowledge base
An action is a sequence of operations associated with a template.
Types of actions
Category
Action
Publication
Launch Campaign
Launch Restitution
Database Update
Integration
SQL
Rights Management
Manage Users
Remove reply rights
Open or Close Document
Automation
Combined action
Create an action
Log in with a developer account
From the home page, select the project your template is part of
Click on the "Templates" or "Actions" button
On the actions/templates page, select the template to which you want to add an action
Click on the "Create a new action" button below the list of actions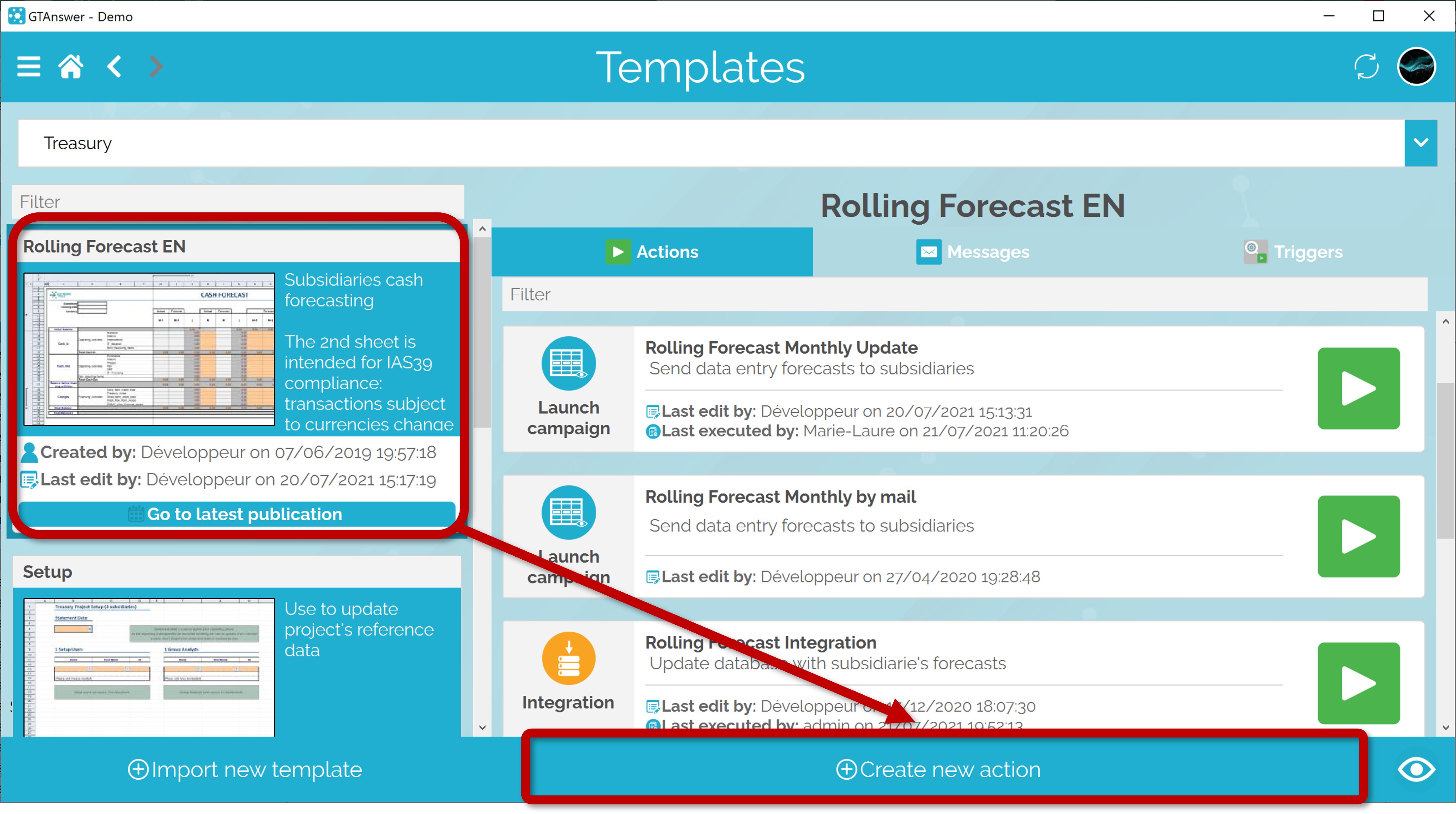 Execute an action
The execution of an action requires a user account with the appropriate rights on the template (either a privileged account: developer or superior or a manager account with access to the template).
The action can be executed :
Manually, by clicking on the execute button from the action list
Automatically, via the API, a combination or a trigger.